It's not a bad idea to prepare for an emergency. If you've looked around recently, you may have noticed something's off. There's a deadly, contagious virus spreading around the globe. Also, there are fires blazing up and down the west coast, but that's not all. There have been many storms this season. So many in fact, that we're running out of names for them. The World Meteorological Organization maintains a list of 21 names for tropical storms and hurricanes. Most years, that's sufficient. But 2020 never pretended to be a normal year. The last time we were in a similar predicament, in 2005 (the year of Katrina), we didn't reach this point until October, according to the Tampa Bay Times. We consulted with experts like those at the Department of Homeland Security (DHS) to find out what type of supplies to keep on hand in case anything were to go wrong.
Ready.gov is the official website of the DHS. Here is a list of basic emergency supplies suggested for packing and storing a safe place in case of an emergency, such as a hurricane, tornado, or flood.
Water – one gallon per person, per day.
Non-perishable food – three day supply per person
Can opener
Radio, hand-cranked or battery powered
Fresh batteries
Flashlight, battery powered
First aid kit
Whistle
Dust mask for Covid and filtering out dusty, smoky or contaminated air
Moist towelettes
FEMA also published an emergency supply kit checklist that you can view, download and print. This list includes life-saving items like backup reading glasses, fresh contact lenses, extra pet food, important documents like your family's insurance cards and bank account numbers.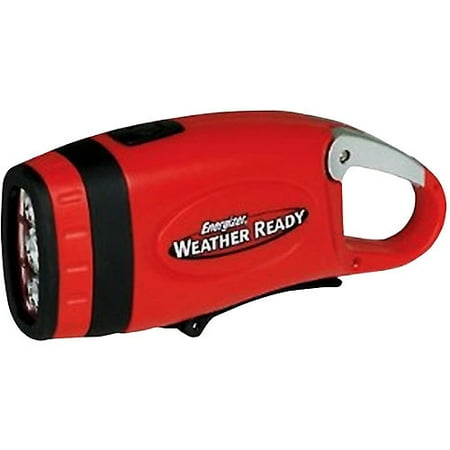 Lights & Candles – Basic Emergency Supplies
If the lights go out, it's helpful to have a powerful flashlight. If it's safe to be indoors, hurricane candles can provide hours of light without draining a single battery. While it might be tempting to buy a rechargeable flashlight, disaster professionals strongly suggest keeping battery-powered flashlights in your emergency bag, as well as several packs of fresh batteries.
Flashlights
It's OK to have a rechargeable flashlight in your house. You'll probably get a lot of use out of it. But if the lights go out, you may not have access to a power source for hours or days. In 2017, Puerto Rico was hit by hurricane Maria. It was a humanitarian disaster that left some residents without power for months.
Whetstone has an economy pack of impact-resistant aluminum LED flashlights with batteries included. The kit comes with six handheld flashlights and nine bright LED lights. LED bulbs are far more superior than filament bulbs. They're lightweight, extremely difficult to break, and they have a lifetime that lasts up to 100,000 hours. The lifetime of a traditional bulb is a few hundred hours.
A six pack comes in handy because you can disperse them to family members. If you have more flashlights than housemates, just stash them in different rooms, in the car, and in the garage.
Flashlights, by Whetstone
For a few more dollars, you can get a high-power, 490-lumen flashlight. The Smith & Wesson Delta Force MS is a compact flashlight constructed from aerospace-quality aluminum. It also has two strobe settings that you can use as a signal if you need help.
Smith & Wesson Delta Force Flashlight
Crank Radio – Basic Emergency Supplies
When disaster strikes, a radio can be your lifeline. Any household that's even remotely near the location of a natural emergency should have a hand-cranked, solar or battery-powered radio nearby. When the lights go out, a radio that doesn't rely on the power grid can still receive life-saving information from the National Oceanic and Atmospheric Administration (NOAA).
The Motorola portable AM/FM weather radio has a built-in LED flashlight. It comes with a rechargeable battery, but if the power is intact or you have a battery pack, you can charge it like other electronic devices. It also has a hand crank and a solar panel.
Motorola Hand-Cranked Radio
Dust Mask – Basic Emergency Supplies
Right now we're all wearing face masks to protect against Covid-19. But in fires and other natural disasters, a mask will serve two purposes: protect against the virus and keep from breathing in dust, smoke and debris. An ordinary dust mask also provides relief from nontoxic dust particles and irritants, pollen, and household dust. But when things get really serious, you'll want to have a gas mask. They're designed to protect your lungs from inhaling harmful particulates, especially when chemical agents are in the air.
Acme Dust Mask, 5-pack
Face Respirator by Moldex
Moist Hand Towels – Basic Emergency Supplies
Moist towelettes will keep your hands clean and keep scrapes and cuts from becoming infected. They're especially crucial if you don't have access to running water. While a good first aid kit will have hand towels, it's a good idea to have a separate large stash in the car and your emergency supply pack.
Royal Moist Towelettes, 1000 count
First Aid Kit – Basic Emergency Supplies
A first aid kit will contain assorted bandages, pain relievers, antibiotic ointments and antihistamines for treating allergic reactions. Other items to look for in a first aid kit are tweezers, absorbent compress dressings, adhesive cloth tape, instant cold compresses, gloves, sterile gauze, thermometer and a first-aid guide. If you already have a first-aid kit that you use to mend scraped knees and to remove splinters, the experts suggest purchasing a second kit to keep in your emergency supply pack specifically for when an actual disaster strikes.
First Aid Only Essentials Kit for 5 People
Lifeline First Aid Kit, 171-pieces
Device Chargers
While you should have as many battery-operated electronics and devices as you can, spare chargers will come in handy when you're around a working power source. Your emergency supply kit should have at least one cell phone charger and USB power pack. With a portable, compact battery pack, you can charge more than one device at a time.
We R Memory USB Battery Pack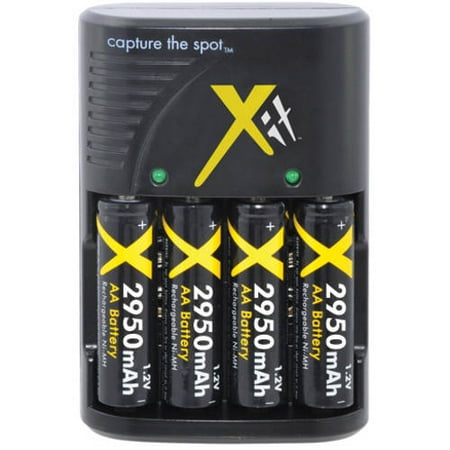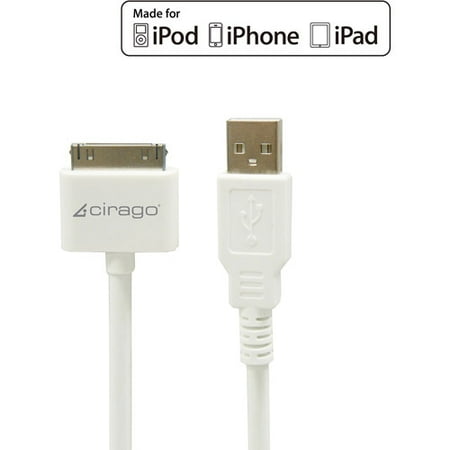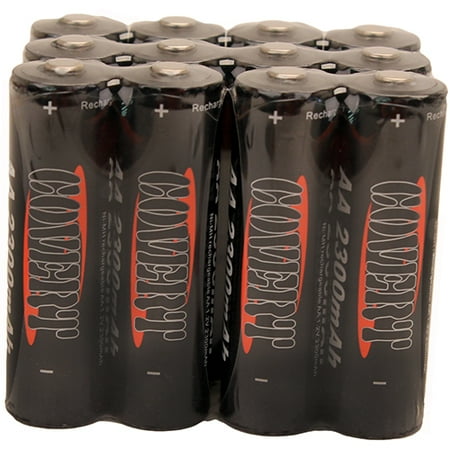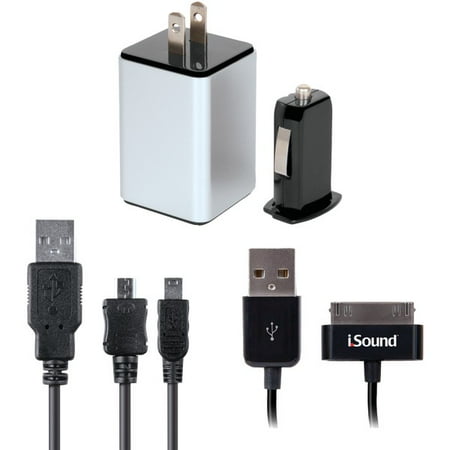 Duct Tape
Many people don't realize how useful duct tape can be in any number of emergencies or disasters. As fans of "Naked and Afraid," the reality TV show about wilderness survival, already know, a roll of duct tape can be used to make shoes, clothing and sun visors. Duct tape is also handy when you have to make repairs. For example, you can mend a tent, tarp, bags, sleeping bags, and rain gear. It also seals windows and stops leaks. If you have a sprain or broken bone, you can make a sling. Duct tape can even be used to start a fire (the kind that keeps you warm).
To find out what else you can do with duct tape, check out this article, "25 Practical Survival Uses for Duct Tape," published by OutdoorLife.com.
General Purpose Duct Tape, 16 rolls
Garbage Bags
Of course, during an emergency, you're probably not thinking about tidiness or picking up trash. But that's not necessarily why you want to keep a box of garbage bags in your emergency supply kit. Rather, there are about half a dozen other nifty uses for trash bags. You can use one as a rain slicker or to protect against wind and cold. They can collect drinking water and protect food from insects. If you're stranded, tie the bag to a tall branch or pole while you call for help.
For more information about uses for garbage bags, check out "Trash Bag Survival: 19 Emergency Uses for Ordinary Garbage Bags." by Offthegridnews.com.
Black Trash Bags, 100-pack
Emergency Backpack
Almost as important as your individual supplies is the bag you're packing everything in. It needs to be durable, small enough to take with you on the go, yet lightweight enough to carry on your back if you don't have transportation. You can purchase a deluxe survival kit that includes food bars, water pouches and purification tabs, first-aid supplies and other items needed in an emergency. But if you're packing your own sack, consider getting a premium knapsack that can protect your supplies from fire, smoke and water.
Horizoncat Backpack
Legion Camo Backpack
Family Blackout Kit, with Camo Backpack
10 Person Survival Kit