July 4th may not be the biggest holiday on the calendar, but it's typically a favorite day for friends and family to gather round the BBQ and have a good time. But like everything else in 2020, celebrating Independence Day will be…different. From social-distance cookouts to watching fireworks from afar, we all have to find different ways to party six feet apart. But even if the Independence Day is more subdued this year, there are still ways to take your fun 4th of July celebrations to 11. How so? Start by decking the yard out in patriotic colors, banners, and lights. And then enjoy other Independence Day themed treats, like red, white, and boozy snow cones.
Here are our suggestions for decorating the backyard for a fun Fourth of July celebration from home.
Use patriotic table dressings
DII Design Imports has a rustic jute table runner with red stripes and white and blue stars. The burlap covering is certainly appropriate for celebrating the country's b-day, but it'll look just as good on your patio table in August and September, too. You can place it over a solid-colored or checked-patterned table cloth. DII also has a line of coordinating placemats, cotton napkins decorated in white stars on a navy blue background and classic red-and-blue checks, plus full-sized tablecloths and silver napkin rings.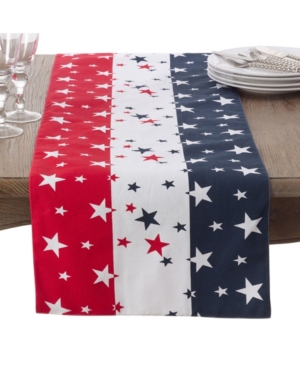 Eat on Real Dishes
Paper dishes tear, sag, and blow away. Melamine dish ware lasts forever. And it's really affordable! Maisonette has a set of four "Outer Space" plates that will look stunning on your patriotic jute table runner. Technically, the Outer Space dishes are part of the kids' line, but we just see four delightfully spacey illustrations. The set was designed by Coton Colors, a family design collective in Tallahassee, Florida.
Serve Food on Patriotic Platters
Serve chips and dip on trays and dipping bowls that capture the spirit of the holiday. Wayfair has a two-piece stoneware chip and dip platter set ($30 $40.90) designed specifically for July 4th revelers. The North America-shaped tray is decorated with bold red stripes and it's paired with a blue star-shaped bowl.
Fun 4th of July Celebrations Have Balloons and Banners
Hang celebratory banners on walls and fences and place balloon bouquets around the patio table. But skip solid-colored, plain-Jane balloons. Instead, use confetti-filled balloons. Etsy store, BalloonUp, sells 11-inch latex balloons filled with red, white and blue stars.
And for decorations that aren't at risk of blowing away, you can find tons of tasteful banners and garlands designed for celebrating the nation's birthday, like the Liberty Outdoor Party Banner by Pottery Barn ($18 $29.50). You can even find garlands that are versatile enough to be displayed the entire summer, like the Faktom star banner ($9).
Serve Bed and Boozy Shaved-Ice Drinks
July 4th is certain to be a hot day. So stay cool with icy snow cones for grownups. First, scoop shaved ice, from a Cuisinart Snow Cone Maker, into paper cones. Then drown the ice in cherry or blueberry flavored syrups. For an adult version, pour a shot of vodka, rum, gin, or tequila over the ice. Then garnish with fresh fruit, like raspberries, kiwi slices, or pineapple.
The Cuisinart slushy machine makes four servings of shaved ice in less than a minute. Nostalgia has a snow cone recipe kit, including three syrup flavors (blueberry, raspberry, and cherry), 20 paper cone cups, and 20 scoop straws. For more patriotic flair, use red, white, and blue star-shaped straws from Party City ($4)
We found a five-minute Ocean Breeze Vodka Cocktail recipe by Sofabfood.com. Instead of ice cubes, use shaved ice from your Cuisinart Snow Cone Maker.
Ingredients
3 ounces vodka
2 ounces fresh lemon juice
1 ounce Blue Curacao liqueur
Shaved ice
Fresh blueberries
Instructions
In a highball glass, mix vodka, lemon juice, and Blue Curacao.
Add shaved ice to fill paper cone.
Garnish with fresh blueberries
For a kid-friendly, non-alcoholic version, "swap out the vodka with soda and the Blue Curacao with blueberry syrup." You can sip your Ocean Breeze cocktail, or use the scoop end of the straw to enjoy snow-cone style.
Brighten Your Bash With Hanging Lights
String lights and lanterns can transform your July 4th backyard bash and take it from low-key to lively. We even have a few suggestions for ways to incorporate twinkling lights or hanging lanterns into your outdoor space.
If you're strictly sticking with 4th of July celebration ideas, then hang these themed Patriotic American Summer Lanterns ($20) over your picnic table or from tree branches.
Be the Star of the Party
Stand out and make a statement when you wear the frayed Pamela straw hat ($19.66), created by Etsy artisan, RosaMPardoDesign. Or keep a stash of Independence Day themed boater hats ($19) and tiaras ($8) so everyone can get in on the fun.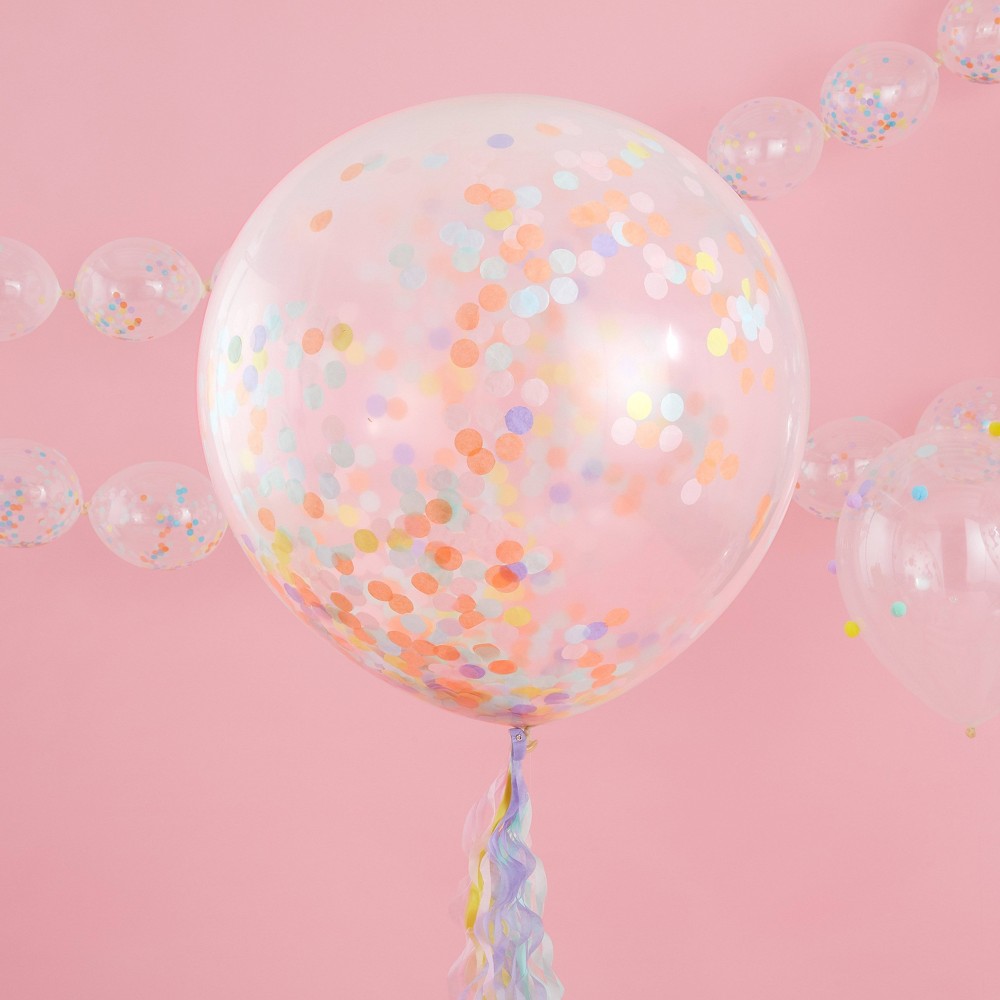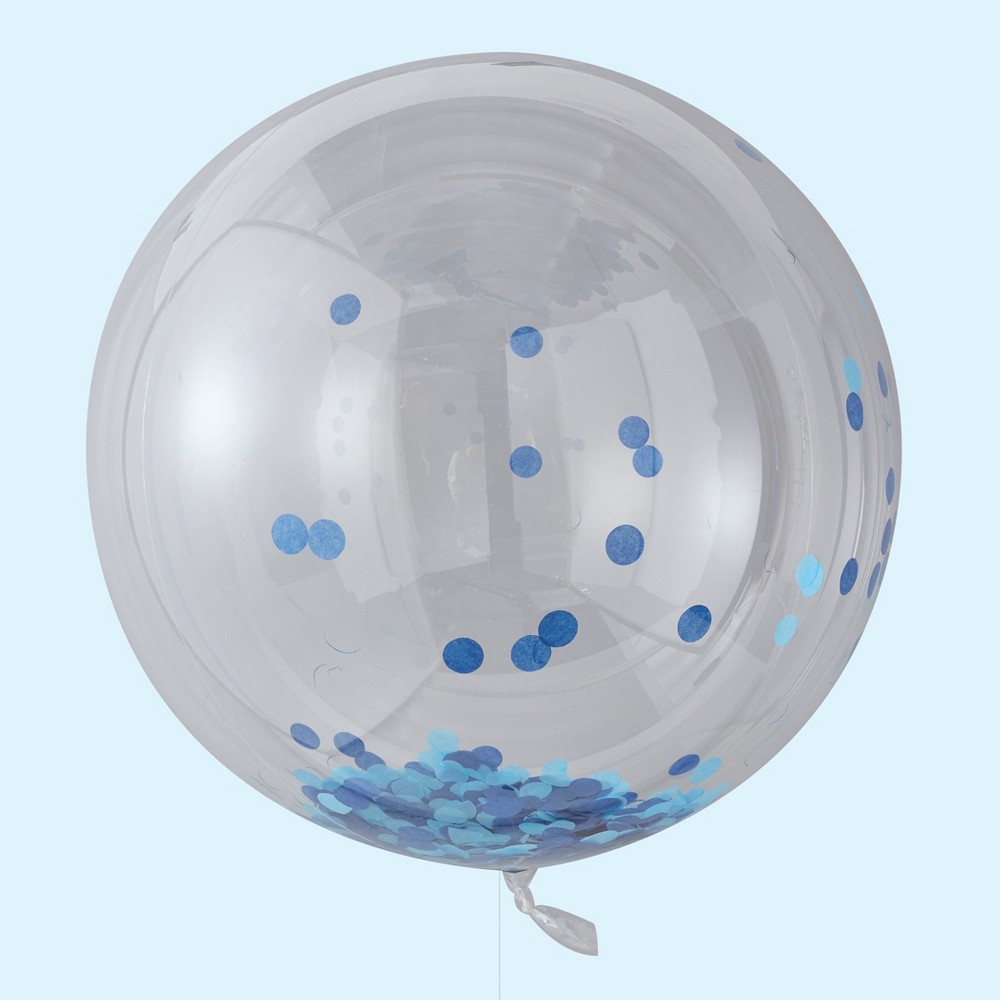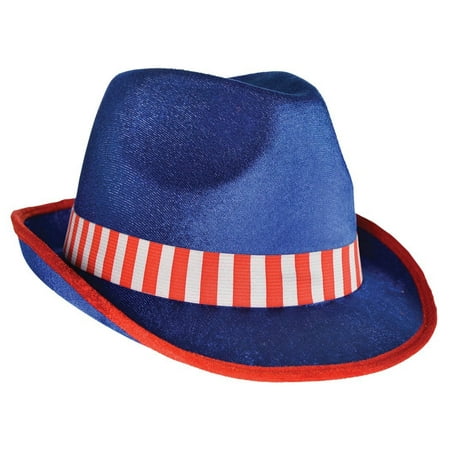 Chill in Style on the Fourth
Don't toss your cubes and cool the vino in any old Igloo. Make a statement with a fancy ice and booze cooler, like a stainless steel, hammered metal ice bucket by Threshold ($25). And while we're on the topic, we thought we'd provide a refresher on the best way to chill wine and beer on boiling hot days. If you're scooping ice into the bucket then digging a hole for the bottles, you're talking all wrong. According to Food & Wine magazine, "Fill an ice bucket with ice, then halfway up with water, and then drop in the bottle." When you add water first, you're literally making an icy-cold bath that the bottles will soak in—not on. When the bucket is filled with just cubes, there's a lot air in the ice and your bottles can't get cold.
And…Have a Blast!
Some cities are canceling fireworks displays this year. But that doesn't mean you can't have your own mini-fireworks show at home. Though we do strongly suggest check your state's laws first! Sparklers are a type of hand-held fireworks that shoot tiny sparks of colorful flames. They also look dazzling in photos, but can be a bit hard to capture.
Here are some tips for taking perfect pics at night.
Switch your camera to "long exposure." The photo will be too dark if you use the default setting.
Put the camera on a tripod or other solid surface. Your photos will be blurry if you hold the camera when it's set on a long shutter speed.
Move away from other sources of light, like car headlights, house lights, and street lights. It's also easier for the camera to pick up the light from the sparklers when other types of light are eliminated.
If you're going to be in the photo, set the camera on a timer.