The holidays are approaching fast and many families have decided to forego huge family feasts this year—opting instead to host intimate dinners for those who live under the same roof. Needless to say, Christmas and Thanksgiving in 2020 will be unlike past holiday seasons. One thing families are doing differently is that they're ordering holiday meal kits. So instead of shopping for ingredients and spending hours in the kitchen cooking, companies like Harry and David or William Sonoma will package and mail ingredients to you or even fully cook your entire holiday feast and deliver it to your front door. Sound interesting? Read on to find out how you can simplify the holidays at your house with holiday meal delivery.
Halloween Holiday Delivery Services
Earlier this year the Los Angeles County Department of Public Health canceled door-to-door trick-or-treating. They later reversed the decision, but still declared the activity is "not recommended." Many public health experts believe it can be difficult for kids and their chaperones to maintain proper social distancing on porches and at front doors. But, yes, foregoing trick-or-treating will be extraordinarily disappointing for everyone. So here's a suggestion: Why not order a curated Halloween package from some of the highest-rated confectioners in the world?
Halloween Candy Delivery Kits
Baked by Melissa
Baked by Melissa is the "sweetest" mini-dessert website you've ever seen. They ship colorful bite-sized cupcakes, cookies and macaroons nationwide, and even have gift boxes for people with special dietary needs. For example, you can order nut-free, vegan, or gluten-free desserts. For Halloween, Baked by Melissa has 16 different gift boxes, including a 50-pack Spooky Special Bundle of cupcakes ($60), Boo Crew Cupcakes ($34), or 50 nut-free Hocus Pocus Cupcakes ($60). Or consider picking your own cupcakes and macarons for a 100-pack custom party box.
Dylan's Candy Bar
Dylan's Candy Bar is headquartered in New York City, but anyone can have a candy gift box delivered to their front door. Now is an especially good time to utilize holiday meal delivery as some of Dylan's confections stores around the country have been temporarily closed, thanks to Covid-19.
Dylan's Halloween Icons Tackle Box, $26, is a keepsake box filled with 12 types of classic candies designed for a "spook-tacular celebration." You'll get sweets like chocolate pumpkins, licorice cats and gummy witches.
View this post on Instagram
Cheryl's Cookies
If you prefer baked goods, consider checking out Cheryl's Cookies. They have one of the largest selections of Halloween party gift boxes we've seen. The Jack O' Lantern ceramic cookie jar, $49.99, comes stuffed with buttercream cookies topped with s'mores, peanut butter and devil's food cake frosting. The Ultimate Halloween Candy Box, $89.99, is filled with chocolates, candy bars, chocolate covered cookies, and a variety of frosted cookies.
View this post on Instagram
At-Home Halloween Celebrations
To get the family in the right mood for Halloween, you have to decorate the house inside and out. Start by hanging streamers on the walls and placing carved jack-o-lanterns on the porch. And if you're looking for deals on Halloween-themed decorations, we have a few suggestions.
Day of the Dead Streamers
Get a spooky mood going by draping your house in colorful Day of the Dead skull-and-garland jointed party streamers.
Door Decor
This gauzy "Beware: Enter at your own Risk" Halloween door curtain decoration will give family members a playful fright.
Boo-tiful Decorations
Turn your home or yard into a frightful haunted house. Start by decorating the banisters with an accessory that resembles barbed wire. It's actually made from rubber coated fabric, so it's completely safe to have in a house with little ones. You can also make your yard look spooky by posting these lights on your fence and across your windows.
Thanksgiving Holiday Delivery Kits
In years past, if you wanted someone else to cook your Thanksgiving feast, you would have to find a caterer who works the holidays. Now, you just need an internet connection. Online food retailers like Omaha Steaks lets you select a meal package and a few days before the holiday, you'll receive either a box of ingredients for you to cook in your kitchen, or a fully-cooked, ready-to-heat and serve Thanksgiving meal delivered to your front door.
Thanksgiving Meal Delivery Kits
Omaha Steaks Thanksgiving Meal Kit
Omaha Steaks' Tailor-Made Thanksgiving for 8 meal kit, $164.99, contains a ready-to-cook 10-pound turkey, complete with a cooking bag and pop-up timer. You get to choose two side dishes and a dessert. Of course, one of the desert options is pecan pie. But if that's not your thing, you might enjoy individual chocolate soufflés or a gourmet cheesecake sampler.
Williams Sonoma Turkey Dinner
If you just want an a la carte turkey dinner without side dishes or desert, then Williams Sonoma has exactly what you need. They're delivering whole-roasted Willie Bird turkeys from Northern California by Thanksgiving day when you place your order by November 20th. And for a Christmas Eve delivery, place your order by December 13th. Prices range from $129.95 to $169.95, depending on the size of the turkey.
Harry and David Turkey Feast
Harry and David's Turkey Feast with Harvest Centerpiece, $269.99, includes a 10-pound ready-to-heat, oven-roasted turkey with gravy, stuffing and spiced cranberry chutney. It also comes with two side dishes and pumpkin cheesecake. And to help get you in the right frame of mind, you'll also get a gorgeous pumpkin centerpiece, made from noble fir, western red cedar, incense cedar, safari sunset leucadendron and natural cinnamon sticks. The only thing you'll have to supply on your own is the wine.
Thanksgiving Holiday Decorations
Festive Holiday Garland
You don't even have to wait for Thanksgiving to decorate the den with this Sunflower Garland bursting with autumn colors. Get everyone into a festive frame of mind as soon as October.
Inflatable Turkey
If you like to decorate the yard with inflatable Santas and snowmen at Christmas, then you'll love this inflatable Thanksgiving turkey. The 6-foot-tall goofy guy will get you and neighbors into the Thanksgiving spirit.
Can you Dish It?
Did you know that pecan is America's second-favorite Thanksgiving pie (after pumpkin, of course)? That's information the editors at Delish.com uncovered after surveying Americans. So this "All About Pecan Pie" serving place is the perfect accessory for anyone's Thanksgiving table. It's a 9-inch ivory plate featuring an arts-and-crafts-style depiction of warm pecan pie. And like a real homemade pie, it has crimped edges.
Christmas Holiday Delivery Kits
Since many families are expecting fewer Christmas-time visitors this year, it's a great time to hand over the measuring cups and pot holders to someone else. All you have to do is choose the feast that appeals most to your clan.
Christmas Meals & Holiday Delivery Kits
Wow Holiday Meal
If Harry and David's turkey feast sounds intriguing, then you're going to like what they have in store for a the Christmas holiday. They're delivering a Wow Holiday Meal, $399.99, that can feed 10 or more guests. The ready-to-eat meal kit contains a 10-pound oven-roasted turkey, honey glazed ham weighing in at more than 7 pounds, along with stuffing, mashed potatoes and casserole sides. You'll also get three desserts, including apple pie, cinnamon swirl and baklava.
Special Holiday Diets
If you or a family member has special dietary needs, then you might have felt left out of the whole meal-delivery movement. Not anymore. Magic Kitchen developed a variety of meal kits for people with special nutritional needs, "down to the right sodium content and portion requirements." Their Christmas menu includes meals for seniors, low-sodium ingredients, renal diet meals, dialysis-friendly meals, and a feast for family members who have diabetes. And unlike other holiday meal delivery kits, Magic Kitchen lets you order individual servings.
Complete Holiday Dinner
The Complete Holiday Dinner, $269.95, by Impromptu Gourmet feeds up to 10 guests. It includes a fully-cooked 9 to 11-pound roasted turkey with stuffing and gravy, Italian Arancini appetizer, green bean side dish, and sticky toffee pudding dessert.
Christmas Decorations & Holiday Delivery Kits
Typically, Christmas decorations don't go on sale until after the holiday season, but we found a few ornaments and lawn decorations that have been marked down early and are great for holiday delivery.
Snowman Greeter – Holiday Delivery Kits
This 48-inch snowman draped in a strand of colorful lights will be a cheery and attractive addition to your front lawn. It's also a festive way to greet your neighbors when they walk past your house.
Candy Cane Lawn Stakes – Holiday Delivery Kits
Line your driveway or walkway with these 24-inch lighted candy cane lawn stakes. They come with replacement bulbs and a spare fuse, just in case. But if one bulb burns out, the others will stay lit. There are eight lighting functions, including a wave, fade on/off, and steady burning.
Put a Bow on It
If your lawn is festooned with fir trees, then these illuminating outdoor Christmas-gift lawn decorations will really stand out. Is your yard treeless? Then just put them on the porch or front stairs. And there's no rule that says you can't use them as indoor decorations, too.
Holiday Meal Delivery Kits
Meal delivery kits aren't just for people who are too busy or even just adverse to cooking holiday meals. Subscription meal services are appealing for people who struggle with portion control, have food allergies or special dietary needs. They're also great for anyone who likes trying new ingredients and recipes.
There are different types of meal services. So if you enjoy all the chopping, measuring and mixing, you can subscribe to a service that sends raw ingredients. (Check out Dealmazing's Cookware Buying Guide and Tips if you're in the market for new pots and pans.) For many online food retailers, their unique sales proposition is that they design delicious recipes and provide customers with pre-measured ingredients. We also review companies that do all of the hard work for you.
Veestro
Veestro was founded by a brother and sister team who grew up eating delicious home cooked meals. But as adults, they were too time-starved to go grocery shopping and cook the types of recipes they craved.
"Fast meals weren't healthy. The healthy meals weren't fast."
Veestro delivers fully-cooked, 100 percent plant-based meals made with organic ingredients. There are three main types of subscriptions: Chef's Choice, Weight Loss and A La Carte. Customers can even customize their A La Carte subscription with options like gluten-free, nut-free and kosher foods.
Weight loss 5 day meal plan, under $12 per meal. Buy now!
For $175.50, you can get 15 holiday meals, which comes out to three meals per day for five days. The Chef's Choice subscription costs $117 for 10 meals. And meals included in the Weight Loss plans contain about 1,200 calories per dish.
See meal plans for holiday delivery at Veestro.com
Chef's choice 20 meal plan, under $11 per meal. Buy now!
Try Chef's Choice. 10 Meals start at $117. And shipping is free! Subscribe to Veestro now!
Try the World
Try the World ships gourmet foods and snacks to subscribers from around the world. Food subscriptions start at $39 per month. Each box contains an assortment of products, along with recipes, tips, and stories designed to help customers appreciate the culture from which their items originate.
SNACK BOX by Try The World
Order a Try the World snack box. One box is just $19. Or purchase a 3 month subscription for $17 per box.
Try the World says, "We make every effort to work with small, family-owned companies who follow traditional and artisanal methods of production." Food items have come from businesses like Dip & Scoop, a female Berber-owned specialty shop in Morocco that helps women in the region find employment. And Chiwadi, a Thailand-based company that invented a new way to harvest coconut flower nectar. The owner relies on a network of farmers to grow, harvest and produce sustainable coconut products.
View this post on Instagram
Try The World – Subscribe and Get a FREE Box!
Start a food journey around the world and Get a free Box when your subscribe!
Food & Beverage Delivery Services
You don't have to subscribe to a holiday meal subscription service to get food, snacks and ingredients shipped to your door. There are also personal-shopper delivery services that do your grocery shopping for you. Concerned about someone buying your fresh produce and seafood? You shouldn't be. The best part is that personal shoppers are trained extensively on how to pick the freshest and ripest foods, fruits and veggies.
Instacart
In 2020, Tom's Guide named Instacart the second-best grocery delivery service in the country. Personal shoppers will go to any local store, even warehouse stores, like Walmart, Costco and Sam's Club, whether you have a membership or not. Instacart's personal shopper fees start at just $3.99. They'll even deliver booze!
Wine.com
Wine.com is the largest online wine retailer that offers holiday delivery to your front door. Shoppers can search for wine by professional reviews, customer recommendations , or by filtering your search by type of wine, region, or varietal. You can also get help from a Wine.com expert.
New customers save $25 off your order of $150 or more. Use code FALLNEW25
Right now, Wine.com is running an end-of-summer sale. More than 30 types of wines from around the world are marked down 25% to nearly 50%. Or if you spend $200 or more, you can get $20.
End-of-Summer Sale – Our Biggest Savings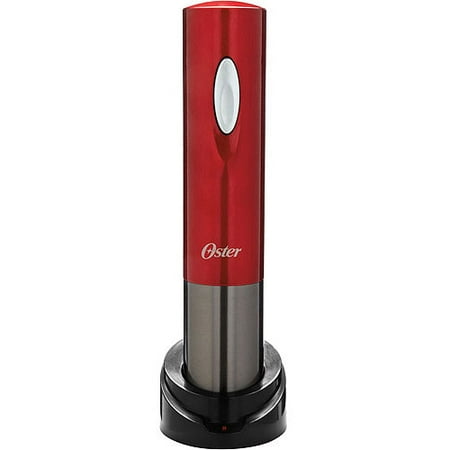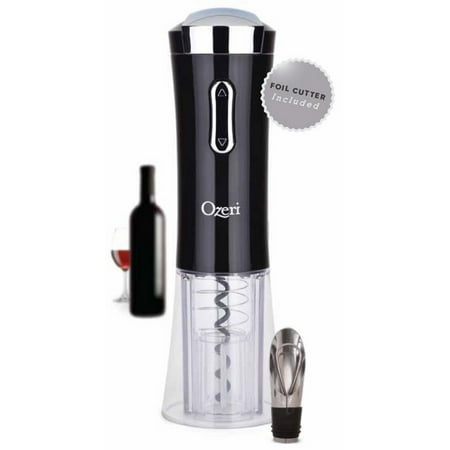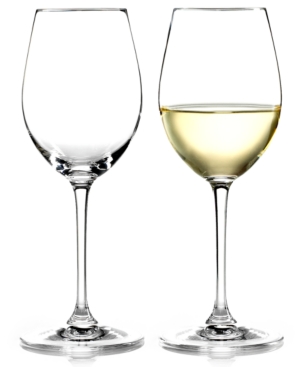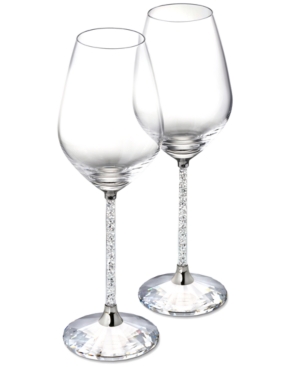 Food & Drink Accessories
Wine Glass Lids
If you enjoy sipping wine outside, but are not a fan of gnats and fruit flies, then consider using wine glass lids. You'll be amazed at how pleasant outdoor drinking can be again!
Wine Glasses
Wine glasses are like socks. One day you have a full set, and the next thing you know, there are just two or three glasses left in the cupboard. That's why it's a good idea to periodically purchase a new set of glasses, like this one from the Wine Enthusiast Catalog. You get four red wine glasses, four Chardonnay glasses, and four wine tumblers.
Glasses for the Master Sommelier
You can tell a lot about someone from the wine glasses they use. This set of handcrafted stemware (six glasses per set) was inspired by glasses used by master sommeliers. The bowl shape is designed specifically for swirling and helps deliver a fresher, more defined flavor to your palate.